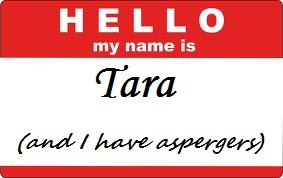 Sometimes I wish I could wear a button.
Or something similar.
Like this name tag.
<———
It would open up the door to the conversation that I seem to be having more and more often these days. "Hi Tara. Can you explain to me what having Aspergers means?" Then I could go on this longish (but really short direct and to the point cause you know I have Aspergers) rant about lack of social filters / eye contact problems unless I initiate (and really like you) / most people think I'm kind of rude but in fact very sensitive yadda yadda yadda, blah blah blah and thank you for taking the time to listen and hopefully this will help us both understand each other a little better from here on out.
Having Aspergers sucks big hairy fucking monkey balls.
Having to explain that you have Aspergers sucks even more.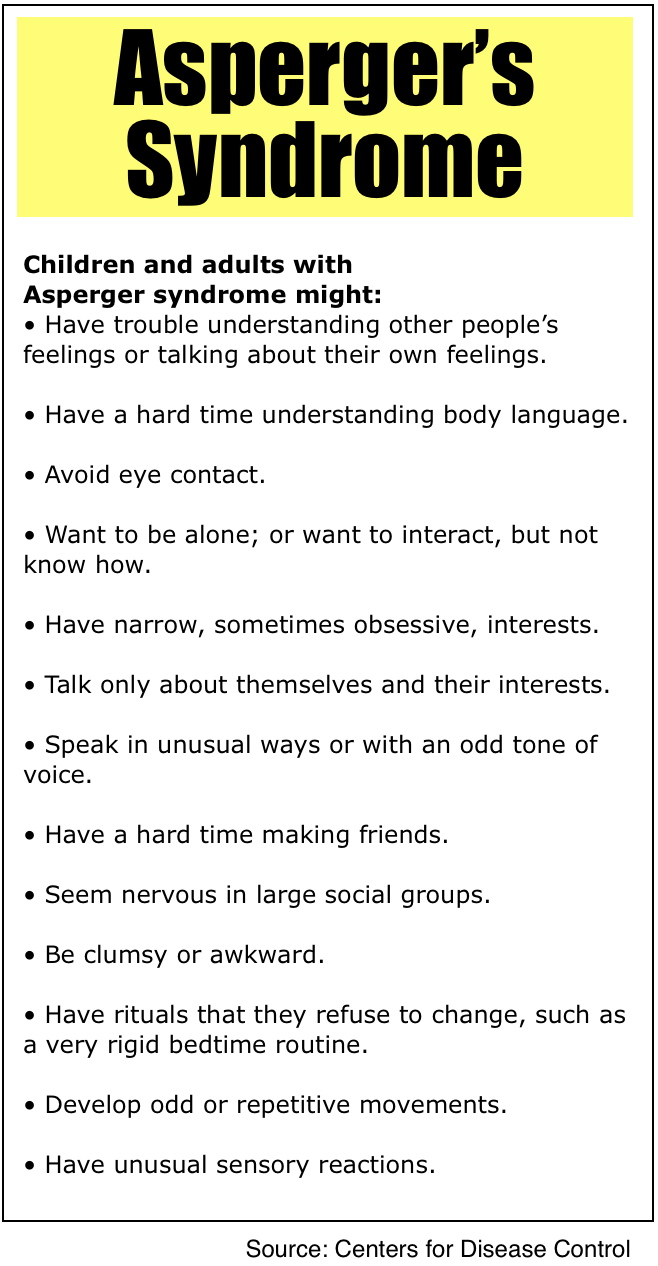 Even this blog post is upsetting me. The last couple of weeks I'm finding myself trying to stop the world spinning around me and explaining again and again that "No, I'm not rude. No I'm not trying to be mean. I'm sorry that sounded harsh. Smiling doesn't come naturally to me. Rules are very important to me. I don't have the same social filters as you. Have you ever heard the term parallel player? Yes, I would like to sit with you but don't know how to initiate social interaction. No I'm not talking down to you.  No, I'm not insensitive, I just don't know how to process emotions like you do…"
I work at Costco. I love my job. It's sweaty. It's physically demanding. It's fast paced and somewhat chaotic (but very controlled). I roll hot dogs. I stick my hands in elbow deep soapy water and wash dishes. I haul garbage. I swirl ice cream around on cones. I wear a hairnet and say "howdy" when I'm ringing in someone's order. It's much much much different than my professional life as an interpreter and the money is about 1/4 of what I'm used to making. But I love it and I'd like to stay at Costco for as long as possible and climb that "corporate" ladder like it's no one's business.
But
The interactions of late with people not a) knowing and b) understanding what it means to have Aspergers leaves me feeling very frustrated and ashamed of myself. Most days on my drive to work I fret over whether or not I'm going to do something wrong (and by wrong I mean NOT wrong like steal money but wrong like say something that offends someone or not interact properly). That seems to be happening a lot.
I'm really sorry I have Aspergers. I'm embarrassed by it. My whole life I've been described as the following (meaning the people I am close to usually at some point say this to me): "You know Tara, I thought you were a real bitch when I first met you but then you turn out to be one of the nicest people I know"…
I can't even begin to explain to you how hard I work at keeping this little (and by little I mean super fucking BIG) part of me swept under the carpet. It's like being downstairs and running upstairs every 30 seconds to make sure the lights are turned off. I'm constantly checking to make sure my Aspergers is turned off…funny thing though, you can't turn it off. Ever. So I'm constantly apologizing for my behavior that isn't a behavior.
"I'm sorry I said that"
"I'm sorry I make noises"
"I'm sorry that wasn't my intention"
"I'm sorry I needed clarification"
"I'm sorry the light is bothering me"
"I'm sorry it's too noisy"
"I'm sorry that sound raises my anxiety"
"I'm sorry I'm sitting apart from everyone"
"I'm sorry I'm rocking"
I try to explain it in a joking manner: "Think of me like Sheldon from Big Bang…Just not as smart". I try to explain it simply: "my brain is wired a little differently than most". I try to explain it in everyday language: "It's like I'm driving around in a particular car, that I know really well and then all of a sudden I have to stop, look for a new car, get in, figure out what's what and what's where, recalculate my driving directions, get to where I'm going then go back and find my original car in order to continue on with my day…that's what it feels like when something happens I wasn't expecting like someone saying hello."( <—- I'm not joking.)

I really want to just be the best I can be. If I could wish anything away it would be this part of me that is so entrenched in my cells. I don't want Aspergers to keep me from reaching my potential with Costco or with anything. I try to bend to what I think other's want to see in me and yet by the end of most days I'm so emotionally distraught that I *might* have said something / done something wrong I spend the 10 minute drive home crying and second guessing my ability to just.be.normal.
Sometimes I wish Aspergers came with a bodily warning of some kind. Something recognizable so that people could whisper to each other "ooooooooh look at Tara. She has Aspergers. You can tell because her left ring finger is purple (or maybe my right eye would be down by my mouth or something)" That way when people approach me there is a hush hush of patience before the first word is spoken to me. Instead I have to deal with "another member complained" or "maybe try not to be so direct next time"… When you see people with Down Syndrome or in a wheel chair or missing a limb or something really obvious you pause ever so slightly and then react. That's what I wish for with me. Just to pause before initiation. To understand the reaction and to not make assumptions of my rudeness or my lack of compassion.
I'm extremely sensitive. Case in point. Last week I was over at my in-laws and an adult deer walked along the path behind where they live. It was injured. Still walking but one leg was obviously in serious trouble. I'm still constantly thinking about that deer. Is it alive? Is it eating? Is it suffering? I lay awake at night wondering what has happened. I stare out their window wondering if I'm going to see it. Should I leave food out just in case? This will go on as long as my in-laws live there. No lie. Every time I'm over there I will look out the window and wonder what happened. That's also a part of my Aspergers. I'll probably cry over that animal later today because I don't know how to process emotions and I'm writing about it right now.
I'm not making excuses to just accept my Aspergers. I recognize that what comes out of my mouth most times sounds rude and I'm always apologizing because it helps me to understand what's appropriate (by society's standards) and hopefully teach me to do something differently next time.
I am, however, asking the world to have a little more patience with trying to understand what can't be seen. I know it's difficult in this fast paced, don't look back, react first, we all should be the same kind of life we live. I try really hard. I try really really hard…
And just in case: "I'm sorry"